Sandoz Diver Review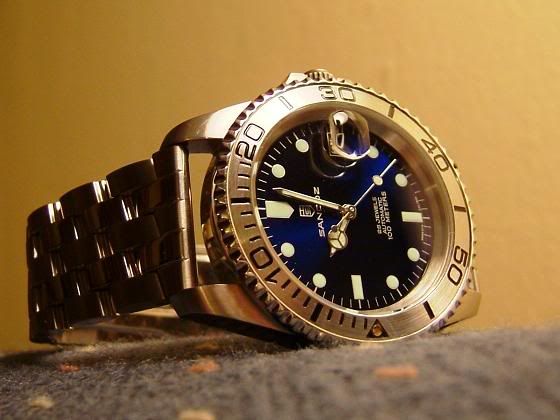 I like watches. I like the way they look and feel and I like seeing them work. I especially like getting an exceptional value in a watch. That is what this review is about, an exceptional value called the Sandoz Diver. You've never heard of Sandoz you say, well neither had I until recently. They are a Swiss company (as far as I can tell) that produces an interesting line of both Swiss made and Swiss sourced (movements made by the Swiss but overall assembly elsewhere) watches. What makes them interesting is that they offer a feature set that is consistent with watches that cost many times what Sandoz models sell for. This review is not going to be a comprehensive teardown along the lines of Reto Castellazzi's, see:
Reto's Review
but more of the general impressions of an ordinary user. (By the way, Reto is one of the good guys in the watch world. If you are looking for a good deal and don't want to worry about being scammed, Reto is the person to deal with. Also, if you like watches in general, head over the the
Poor Man's Watch Forum
. They are a great bunch of folks.)
The Sandoz Diver is a 40mm diver style watch that is generally similar in outer design to the Rolex submariner models. It is not a fake Rolex or even a copy, however, but is more simply an ode to the fancier and better known diver models of the watch industry. It comes equipped with an oyster style bracelet(more about this later), a unidirectional stainless steel bezel(important for real diving-if the bezel is jarred it can only move counterclockwise and thus shorten dive time for the sake of safety), a mineral crystal with a cyclops magnifier and a heavily built stainless steel case. Several different face colors are available, mine is a deep metallic blue. The watch is rated at 100 meters water resistance (it is not a true diver in this sense as most divers are good for at least 150 meters) which should be good enough for swimming and short dives. What sets the Sandoz apart from many run of the mill watches is its movement. It uses an ETA 2836-2. This is a Swiss 25 jewel automatic movement made by
ETA
, a major supplier of Swiss watch movements. The list of companies that use ETA components is very long and includes a lot of a-list players in the watch industry. That a sub $200 watch would be so equipped is very encouraging.
There are plenty of cheap consumer goods in this world. Most of them scream at you, and everyone around you, just how cheap they are. The Sandoz Diver is not like that. It doesn't cost much but it feels (and I know how subjective that is) just better and richer, for lack of a better way of putting it, then its price would imply. It is akin to finding a leather wallet in a local accessories store that rivals the look and build quality of Ghurka or Coach. The only change that I made to my Sandoz was to replace the bracelet. I did not do so because there was anything wrong with the stock oyster style bracelet. It is a nice solid link design (most low priced watches typically have a hollow link or folded steel bracelet that tends to rattle in my opinion) and is reasonably thick and solid feeling. I, however, have a personal penchant for a heavy watch band and thus replaced the original Sandoz bracelet with a pilot style one from watchprince.com (an excellent source for watch accessories by the way). Don't take it as criticism of the original bracelet, it isn't meant as such.
In conclusion, if you want to get your feet wet, so to speak, with a new automatic watch but don't want to drop a small fortune on one, you can't go wrong with a Sandoz Diver. They are available at
The Poor Man's Watch Corner
, and are often seen on ebay.
Update-Some of the added pictures above show the Sandoz with the cyclops removed. It didn't fall off, I had it removed intentionally. I just like the look better.